A young lot of legal professionals is changing the rules of the game
Law is a jealous mistress and demands a lifetime of perseverance, so goes the adage. And, it was believed that only after sacrificing your youth at the altar of the goddess of justice that you could become a successful lawyer.
Not any longer, as young lawyers are increasingly making their presence felt, creating a reputation for themselves and even setting up their own firms. They are demolishing the long-established norms of the profession and changing the way it functions. One of the most visible transformations is in the lawyer-client interface. The new lot sees legal profession as a service provider, and treats clients as kings.
Also, these lawyers are redefining what a legal professional can do for clients. They are no longer sought only in the time of trouble, but are regularly visited for advice.
Many of the successful young names in the legal arena entered the profession in the beginning of the century. They quickly realised the potential of the emerging areas such as international taxation, mergers and acquisitions, finance, energy, infrastructure, information technology laws and intellectual property. Many of these young lawyers boast a long and impressive client list. The cases they have won and the deals they have sealed are the talk of the town.
Not a long time ago, a degree in law was a backup for most people. Now, it is a preferred career choice. And, this has resulted in a burst in the number of young lawyers with excellent legal acumen and the right skill set. They are replacing dependence on a relative or a godfather with their own sparkling academic record, thorough knowledge and confidence.
Shilpi Jain, 49
LLB from Campus Law Centre, Delhi University
Specialisation: Criminal, corporate and family law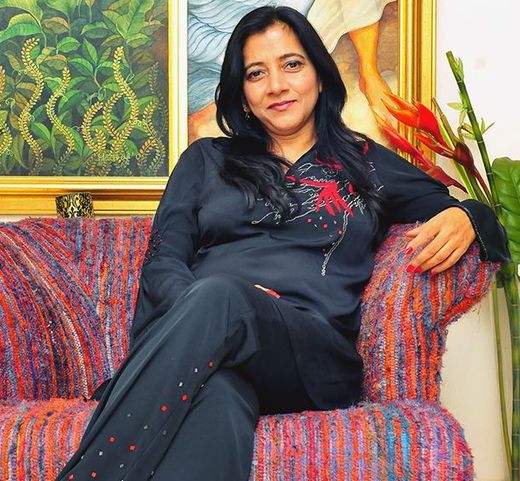 Shilpi Jain cannot forget her first day in court. Her senior asked her to go to a court in Tis Hazari in Delhi and get the next date of hearing. "I stood there with my elbow resting on the witness box," she said. "I was tired and had not found time for lunch. And then I heard the judge say, 'Yes, Mr Sobhraj.' My immediate reaction was to jump away at least five feet from the witness box."
Coming from a protected background in Dehradun, Jain was not at all prepared to come within breathing space of someone like Charles Sobhraj. However, it did not take her long to come to terms with it. "When I started out, I would hear comments such as 'she is such a sensitive, delicate person. Will she be able to cope with the rigours of the legal profession?'" she said. But she had tremendous confidence, and she kept bucking herself up. She would get letters from her father, a prominent businessman in Dehradun, asking her to come back home. But the questions that were raised made her resolve to succeed and be strong, and she refused to take help from anyone.
Jain is known as a lawyer who does her homework, and she makes judges sit up and take note of her arguments. She has the reputation of fearlessly protecting her clients. She took up the Shanti Mukund case pro bono, as she was moved by the plight of a rape victim. Mukund, a nurse, was raped by a ward boy, but the police did not register a case. Jain filed a writ petition in the Delhi High Court, got an FIR registered and got the hospital licence suspended. She ignored threatening calls from influential people who wanted her to drop the case, and carried on her fight for justice. Similarly, she withstood threatening calls while defending a German woman, who was raped in Alwar, Rajasthan, in 2006. The accused in the case was the son of a director-general of police in Odisha. *